Dairy Free Cheese Sauce
Oct 26, 2021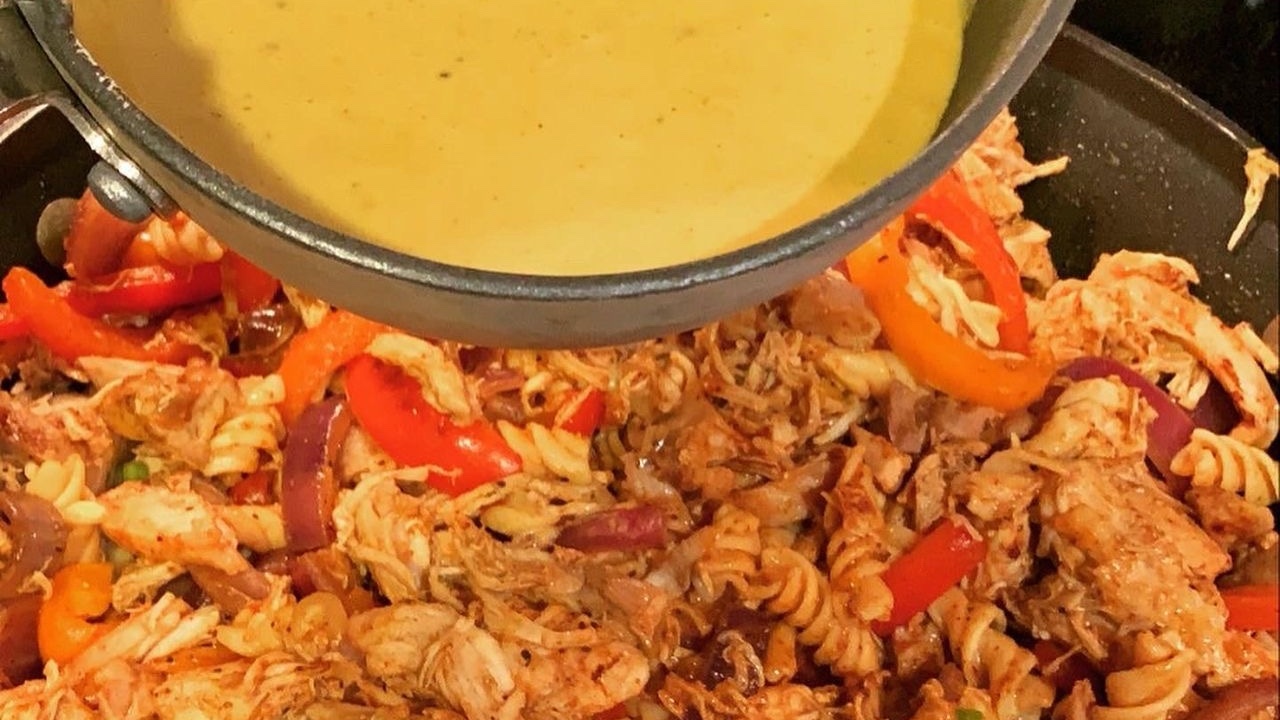 I made this to go with our Chicken Fajita Taco dish last night. It was SO good! You can use this to replace any regular dairy cheese sauce. It mixes well with noodles for a dairy free Mac and cheese. You can make a dairy and gluten free Mac and cheese by using Banza or jovial noodles in place of regular pasta. turns out great!
By: Kristi
Prep Time: 5 minutes
Cook time: 10 minutes
Total time: 15 minutes
Servings: 3-4
Ingredients:
12 Tablespoons, Nutritional Yeast (I used Bragg)
1 tbsp, Arrowroot Starch
1/2 teaspoon, Salt
1/4 tsp, ground, Black pepper
1 tsp, Garlic powder
1 tsp, Onion powder
1/2 tsp, Regular or Smoked paprika
Instructions:
1. Place all ingredients in a small sauce pan and stir.
2. Bring to low simmer.
3. Whisk until all ingredients are incorporated and sauce thickens. May only take 5 minutes.
4. Serve along side your favorite side for dipping, on nachos, or mixed into pasta noodles.
* I served this with my Chicken Fajita Taco Pasta
Discover how to actually lose weight and keep it off while enjoying the foods you love in my 12 week 1:1 coaching course!
Learn More
Stay connected with news and updates!
Join my mailing list to receive the latest news and updates from our team.
Don't worry, your information will not be shared.
We hate SPAM. We will never sell your information, for any reason.